Why Hiring a Painting Company is Worth It?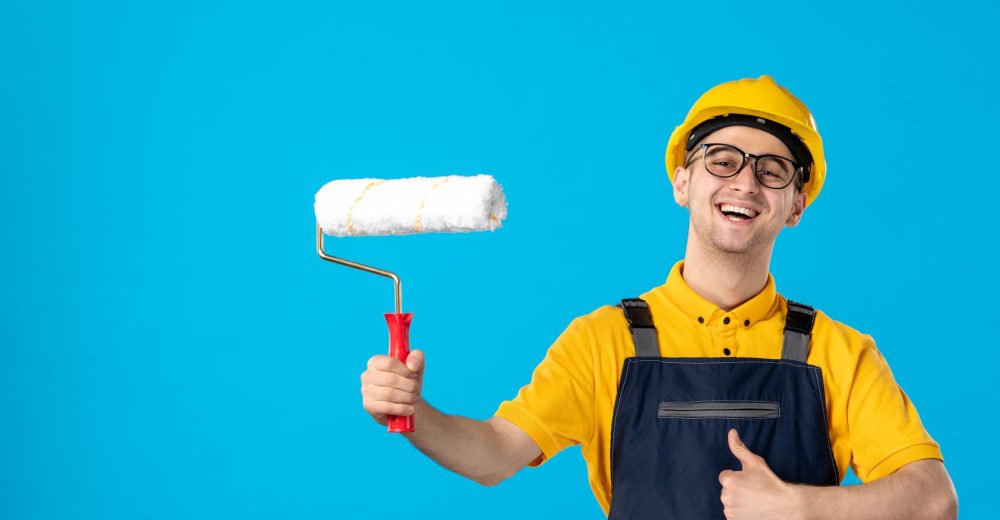 Painting your home or commercial space can be a significant undertaking, requiring time, effort, and attention to detail. While some homeowners and business owners may consider tackling the project themselves, hiring a professional painting company offers numerous advantages that make it a worthwhile investment.
In this blog, we will explore the compelling reasons why enlisting the services of a painting company is the best choice for achieving a beautiful and long-lasting paint job.
One of the primary benefits of hiring a painting company is the expertise and skill of their painters. Professional painters are trained and experienced in various painting techniques, ensuring that the job is completed with precision and efficiency. They have an eye for detail, guaranteeing smooth and consistent finishes on all surfaces, from walls to ceilings, and even intricate trim and molding work.
Quality Materials and Tools
Painting companies use high-quality paints and materials, ensuring the longevity and durability of the paint job. They have access to a wide range of paint colors and finishes, allowing you to select the perfect options for your space. Additionally, they possess state-of-the-art tools and equipment that enable them to complete the job efficiently and with minimal disruption to your daily life.
Painting a room or an entire property can be a time-consuming endeavor, especially for those with little to no experience in the field. Hiring a painting company saves you valuable time and energy, as the professionals take care of all aspects of the project, including preparation, painting, and cleanup. This allows you to focus on other important tasks or simply enjoy your free time without the stress of a DIY project.
Proper Surface Preparation
Surface preparation is a crucial step in achieving a flawless paint finish. Professional painters meticulously prepare surfaces by filling cracks, sanding rough areas, and applying primers as needed. Proper preparation ensures better paint adhesion and minimizes the risk of peeling or flaking in the future.
Painting can involve working at heights or with potentially harmful materials, such as lead-based paints. Professional painting companies have trained staff who are well-versed in safety protocols and use appropriate safety equipment to prevent accidents or health hazards during the painting process. This provides peace of mind for both the occupants and the painters.
Enhanced Aesthetics and Property Value
A professionally executed paint job can significantly enhance the aesthetics of your home or business. The right colors and finishes can transform the overall look and feel of a space, making it more inviting and visually appealing. For homeowners, a well-maintained and freshly painted property can also increase its resale value and attract potential buyers.
Warranty and Customer Satisfaction
Reputable painting companies often provide warranties on their workmanship and materials. If any issues arise post-painting, such as peeling or fading, the company will address them promptly and free of charge. This commitment to customer satisfaction ensures that you are delighted with the final result and that the investment is well-protected.
Versatility and Specialized Services
Painting companies offer a wide range of services beyond standard interior and exterior painting. Some companies specialize in decorative painting, faux finishes, and mural artistry, allowing you to personalize your space with unique and creative designs. Whether you want to add a custom accent wall or create a distinct ambiance, a painting company can bring your vision to life.
Painting can be a stressful task, especially if you lack the experience and expertise to achieve professional results. Hiring a painting company eliminates this stress, as the project is in the hands of skilled professionals who will ensure a seamless and satisfying painting experience from start to finish.
In conclusion, hiring a professional painting company is a decision that yields numerous benefits, making it an investment that is undoubtedly worth it. The expertise, skill, and efficiency of professional painters result in a flawless and long-lasting paint job that enhances the aesthetics and value of your property. Additionally, the convenience, safety, and warranty offered by painting companies provide peace of mind and ensure a stress-free experience.
When considering a painting project, prioritize the advantages of hiring professionals who will deliver exceptional results and exceed your expectations. Clean Fanatics can be your best choice for all your painting needs. With their attention to detail, quality materials, and dedication to customer satisfaction, a reputable painting company like Clean Fanatics will undoubtedly unlock the true value of professional painting services, leaving you with a beautifully transformed space that you can enjoy for years to come.
Get Cleaner, Healthier Homes With Clean Fanatics
Find the perfect color and finish for your home. Get started now and bring new life to your space with Clean Fanatics Expert Painting Services